International
Growth Equity
Hansberger Growth Investors, led by Tom Tibbles since their inception in 1996, is an affiliate of Madison and are based in Toronto, Canada. The International Growth Team specialize in international growth equity portfolios of large non-U.S. companies with exposure to emerging markets.
---
International Growth Equity
A purely international portfolio of 45-60 large-cap companies, the International Growth Strategy seeks to outperform the MSCI ACWI ex USA benchmark by investing in extraordinary companies - industry leaders that generate sustainable earnings growth. This Strategy invests principally in equity securities of international companies, including emerging markets. Securities selected are generally those of large-cap companies with a market capitalization of over $1 billion. Securities purchased are from ideas generated by the team's bottom-up research efforts. The Strategy does not use derivatives to hedge currency exposure. Cash and cash equivalents are generally less than 5% of the portfolio.
Strategy Overview
| hansberger.com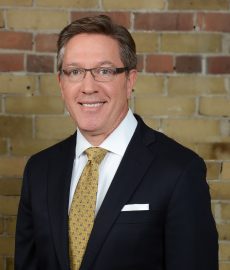 Thomas R.H. Tibbles CFA
Portfolio Manager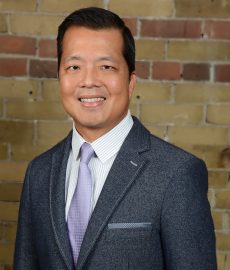 Patrick Tan
Equity Analyst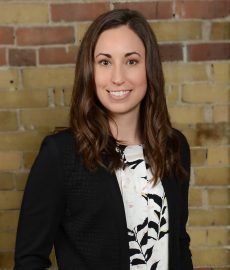 Alyssa Rudakas, CFA
Equity Analyst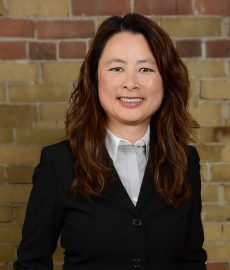 Betty Tam
Equity Analyst
"Madison" and/or "Madison Investments" is the unifying tradename of Madison Investment Holdings, Inc., Madison Asset Management, LLC ("MAM"), and Madison Investment Advisors, LLC ("MIA"), which also includes the Madison Scottsdale office. MAM and MIA are registered as an investment adviser with the U.S. Securities and Exchange Commission. Madison Funds are distributed by MFD Distributor, LLC. MFD Distributor, LLC is registered with the U.S. Securities and Exchange Commission as a broker-dealer, and is a member firm of the Financial Industry Regulatory Authority. The home office for each firm listed above is 550 Science Drive, Madison, WI 53711. Madison's toll-free number is 800-767-0300. | Any performance data shown represents past performance. Past performance is no guarantee of future results. | Non-deposit investment products are not federally insured, involve investment risk, may lose value and are not obligations of, or guaranteed by, any financial institution. Investment returns and principal value will fluctuate. | This website is intended to be for informational purposes only and is not intended as an offer or solicitation with respect to the purchase or sale of any security.
All investments contain risk and may lose value. Equities may decline in value due to both real and perceived general market, economic and industry conditions. Investing in foreign-denominated and/or -domiciled securities may involve heightened risk due to currency fluctuations, and economic and political risks, which may be enhanced in emerging markets. | MSCI All-Country World ex USA Index is a free-float-adjusted market-capitalization index that is designed to measure equity market performance in developed and emerging markets, excluding the United States.

Indices are unmanaged. An investor cannot invest directly in an index. They are shown for illustrative purposes only, and do not represent the performance of any specific investment. Index returns do not include any expenses, fees or sales charges, which would lower performance.

The MSCI ACWI ex USA Index captures large and mid cap representation across 22 of 23 Developed Markets countries (excluding the US) and 23 Emerging Markets countries. With 1,843 constituents, the index covers approximately 85% of the global equity opportunity set outside the US.

The MSCI EAFE (Europe, Australasia & Far East) Index is a free-float adjusted market capitalization index that is designed to measure developed market equity performance, excluding the U.S. and Canada.