The team, piloted by managers Patrick Ryan and Stuart Dybdahl, has deep experience monitoring worldwide macroeconomic trends and their associated investment implications.

Our philosophy centers on mitigating losses in difficult markets, while strongly participating in advancing markets. We believe that efficient active asset allocation and downside volatility mitigation will lead to increased long-term client investment success. We strive to deliver the consistent and reliable performance needed for our investors to enjoy a successful and emotionless investment experience.
---
---
Moderate Allocation
This portfolio may be suited for investors who have generally have a moderate to moderately aggressive risk tolerance and desire steady, moderate growth of portfolio value over time.
Madison Moderate Allocation Fund
| Fact Sheet
---
Multi-Asset Solutions Team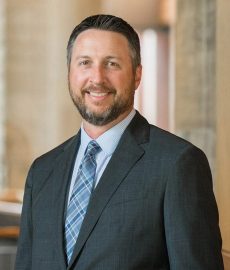 Patrick Ryan, CFA®
Head of Multi-Asset Solutions, Portfolio Manager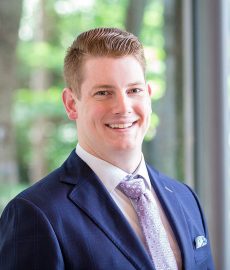 Stuart Dybdahl, CFA®, CAIA®
Portfolio Manager, Analyst
Patrick Ryan, CFA®
Head of Multi-Asset Solutions, Portfolio Manager
Contact
Patrick serves as Portfolio Manager and Head of Madison's Multi-Asset Solutions Team. Patrick is a member of the firm's Investment Risk Oversight Committee and a board member of the Madison Investments Foundation. Patrick started in the financial services industry in 2000. He joined Madison in 2009 from Members Capital Advisors, where he was a Senior Analyst responsible for managing their asset allocation program. He holds a bachelor's degree in Finance from the University of Wisconsin, graduating with distinguished honors. He is a CFA charterholder.
Stuart Dybdahl, CFA®, CAIA®
Portfolio Manager, Analyst
Contact
Stuart, CFA, CAIA, serves as Portfolio Manager and Investment Analyst for the Multi-Asset Solutions team at Madison Investments. He earned a B.A. in accounting and business management from Luther College. Stuart is a Chartered Financial Analyst (CFA) charterholder, a Chartered Alternative Investment Analyst (CAIA) charterholder, and is FINRA registered.
"Madison" and/or "Madison Investments" is the unifying tradename of Madison Investment Holdings, Inc., Madison Asset Management, LLC ("MAM"), and Madison Investment Advisors, LLC ("MIA"). MAM and MIA are registered as investment advisers with the U.S. Securities and Exchange Commission. Madison Funds are distributed by MFD Distributor, LLC. MFD Distributor, LLC is registered with the U.S. Securities and Exchange Commission as a broker-dealer and is a member firm of the Financial Industry Regulatory Authority. The home office for each firm listed above is 550 Science Drive, Madison, WI 53711. Madison's toll-free number is 800-767-0300.

Any performance data shown represents past performance. Past performance is no guarantee of future results.

Non-deposit investment products are not federally insured, involve investment risk, may lose value and are not obligations of, or guaranteed by, any financial institution. Investment returns and principal value will fluctuate.

This website is for informational purposes only and is not intended as an offer or solicitation with respect to the purchase or sale of any security.
Consider the investment objectives, risks, and charges and expenses of Madison Funds carefully before investing. Each fund's prospectus contains this and other information about the fund. Call 800.877.6089 or visit madisonfunds.com to obtain a prospectus and read it carefully before investing.