Madison Scottsdale's Integrated Investment Process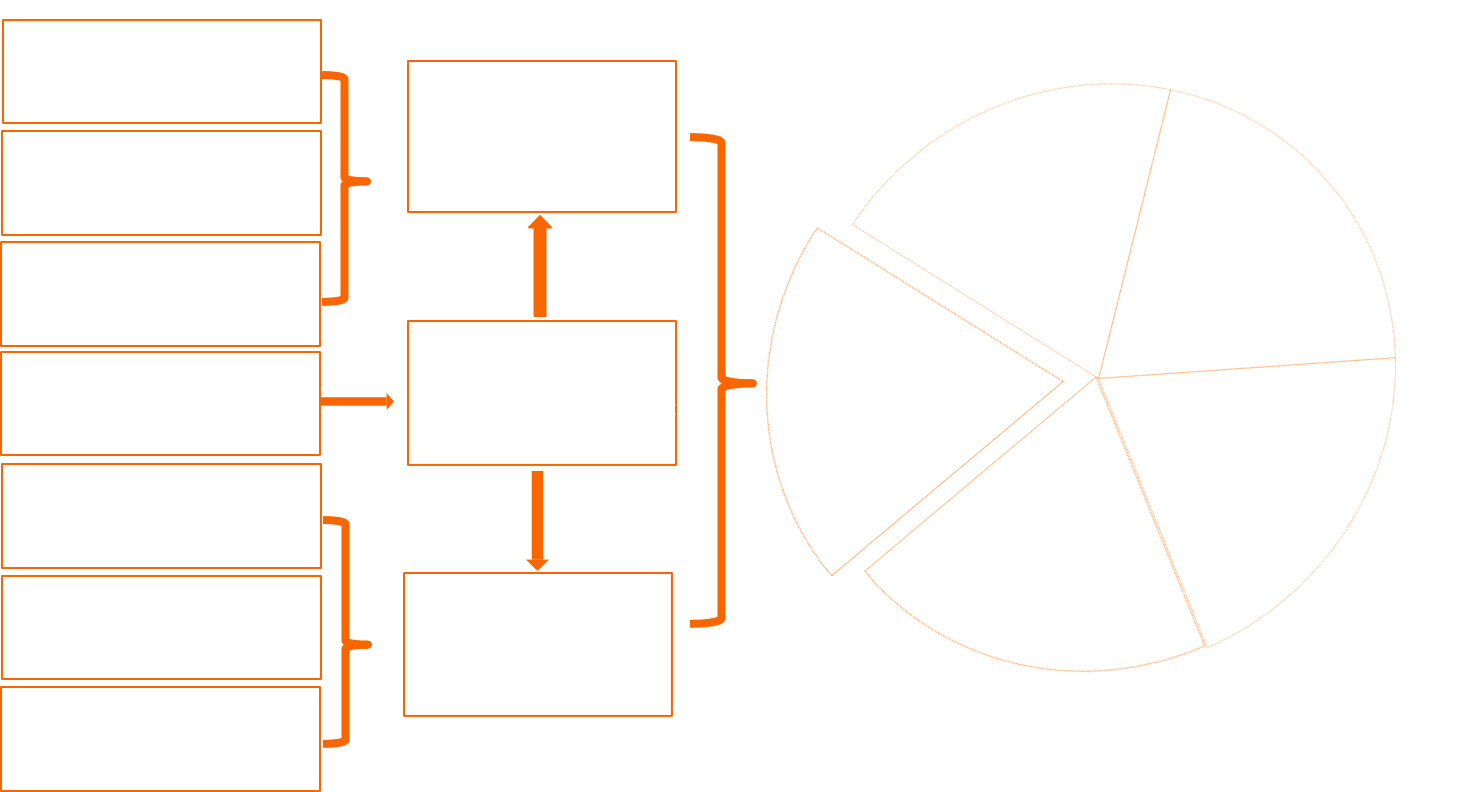 Align Business Goals
We frame an investment strategy with the potential to support growth, manage asset risk in response to insurance operations and protect capital and surplus.

Quantify Investment Objectives
We identify and define the most important goals for managing each company's assets.

Assess Risks and Constraints
We conduct a detailed review of practical constraints and guidelines that affect the investment portfolio and its implementation.
Refine Investment Policy
We specify risk parameters and limits to govern overall investment strategy and execution.

Craft a Custom Portfolio
We assemble parts into a whole; managing risk and stand ready to transact according to client objectives.

Monitor and Report Performance
Our review mechanism efficiently ensures compliance, evaluates results and recommends changes.