Even when you look broadly at the stock market as a whole, dividends have been a key component of long-term success for investors. For instance, as depicted in the chart below, the reinvested dividends over the past 25 years has produced a cumulative return significantly higher than not reinvesting the dividends.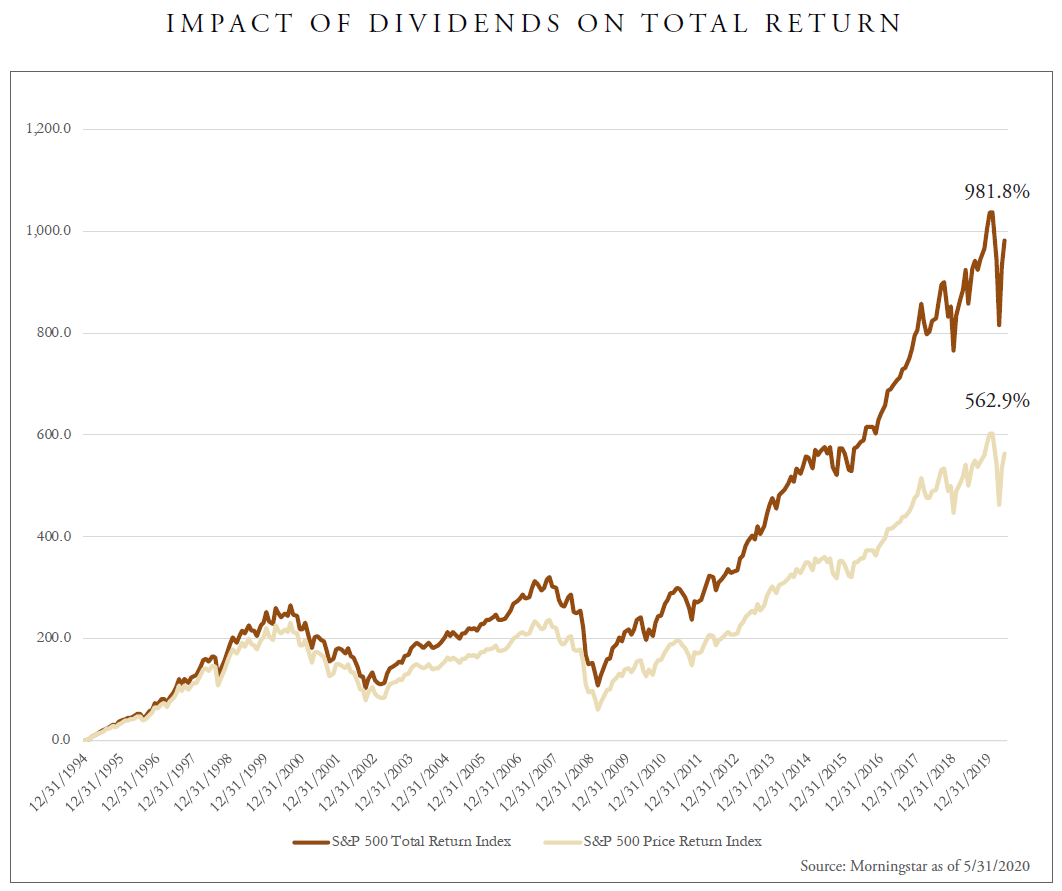 How the CARES Act May Impact Your Dividend Portfolio
In March 2020, the US Government passed the CARES Act which impacts the companies that have accepted relief payments. Businesses that borrow money under the CARES Act cannot buy back company stock (unless required pursuant to a pre-existing contract), pay dividends, or make other capital distributions. Additionally, until September 30, 2020, borrowers must maintain their employment level as of March 24, 2020, to the extent practicable, and may not reduce their workforce by more than 10 percent from the March 24th level. Last, this restriction will impact those companies for 12 months after the date the loan or guarantee is no longer outstanding.
The Rise of Fallen Angels in Bond Market
To guess which companies and how many companies will be slashing their future dividends, the evolving US corporate bond market is a good place to start. As pictured below, there has been a rapid increase in the number of "fallen angels," BBB corporate bonds that have fallen from investment grade into high yield because of deteriorating financial conditions.